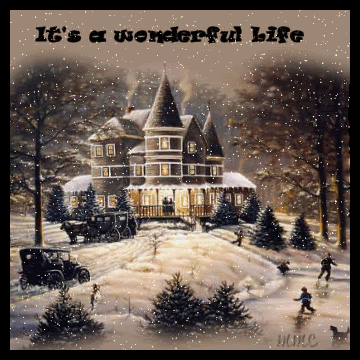 Good Evening,its been a lovely winters day here but the pavements are still very bad and it is making walking difficult. We usually don't take the car out to go for a walk but today we did, we took it down to the lochside to see if walking would be easier there. It was great, underfoot was fine as it is rougher ground and paths. We had a lovely view of the resident
Kingfisher
as an added bonus.It was very cold but we are both lucky as we have feather flled jackets that are so cosy. We had a look at the finishing touches that have been made to the trail around he loch. It must have been hard to chose what to make as a theme.The loch is famous for fishing the world championships are held here so one of the small pillars are carved with fishing flies.
On another stone is a lovely carving of two curling stones, again the loch is famous for holding Bon Speil (outdoor curling) but with our warmer winters (I wish someone had told the weather that this afternoon) the loch does not freeze thickly enough to hold the big events as hundred of curlers from all over Scotland come to curl. The way this winter is going we may be lucky come January.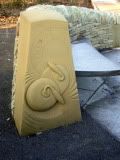 We really enjoyed being out and about this afternoon after not getting out for our walks for the past few weeks. Have a nice evening.
Love Joan