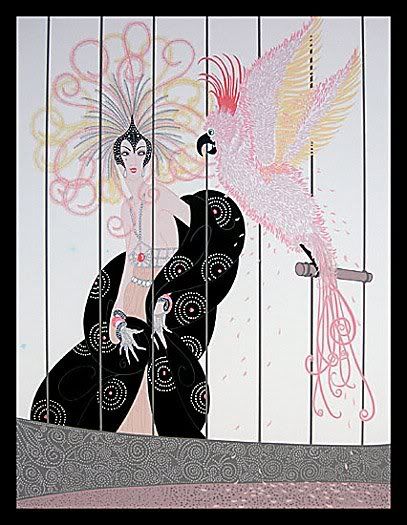 Another of Erte's Paintings.
Have had a very quiet day today not an out and about day at all as it has been dull cold an dark not nice at all after all the sunshine of yesterday. Stuart did the cooking today so that was nice always enjoy his cooking.
As I have nothing to tell you about today thought I would post some of the other photographs I took yesterday when we managed to get out for a while.
This is the opposite end of the loch from where we live. You can still see the frost.
Love the reflection on the water.

This is untouched it's bit pale but that was the way it was. The Whooper Swans were
calling all the time were there it is such a melancholy sound.
Thats about it for tonight so till next time Love Joan.